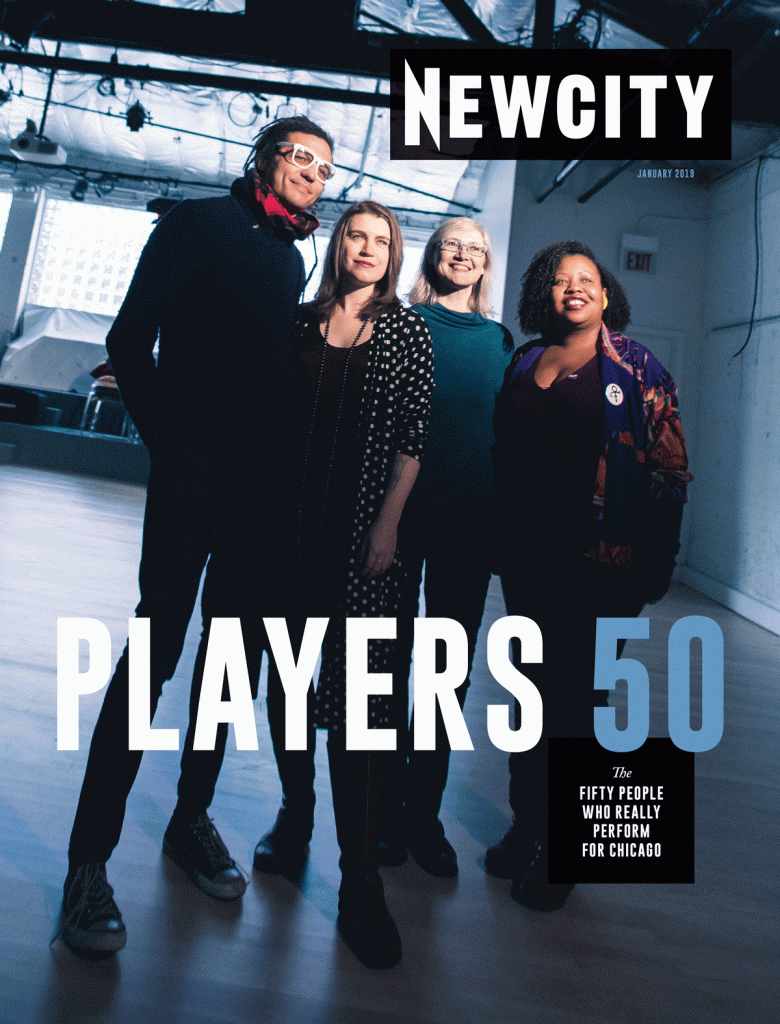 'Tis the season for self renewal. New diet, new gym, new avocation, perhaps even new career. 
We've always felt the same way about Newcity. If we don't reinvent ourselves on a regular basis, you'll get bored, we'll get bored and before long we'll get thin, which in the publishing world is the last thing you want to be. 
Traditionally our greatest changes to Newcity have taken place in February, rather than January, mavericks that we are. No, actually it's because February is our anniversary issue. Though we hope to have some new things to share next month, we're actually joining the January bandwagon this year. 
Starting this month, we're taking a fresh approach to our Leaders of Chicago Culture lists. Having produced so many of them—several date back more than twenty years—we decided we were due for a shakeup. And so we created a Hall of Fame for those individuals who are so consistent, whose institutions so regularly present and often dominant on our Players list of theater, dance, comedy and opera leaders, that their inclusion is a foregone conclusion. By doing so, we made room in the room, so to speak, for more emerging leaders and, not coincidentally, many of them are women, are people of color, are LGBTQ, are, in other words, those often less represented among the traditional large institution leadership. 
We will likely take a similar approach to many, if not all, of our other lists this year. It's a testament to Chicago's cultural vibrancy that fifty is increasingly too small a number to capture even the most powerful forces propelling these spaces. 
Hopefully you'll like the changes. And maybe, as part of your New Year's Resolution, you'll decide to read more and subscribe to the print edition of Newcity (newcity.com/subscribe). That's another one of our new initiatives, introduced in the last year. If we get enough of you, we won't have to worry about getting thin.
Brian Hieggelke
Players 2019: The Fifty People Who Really Perform for Chicago