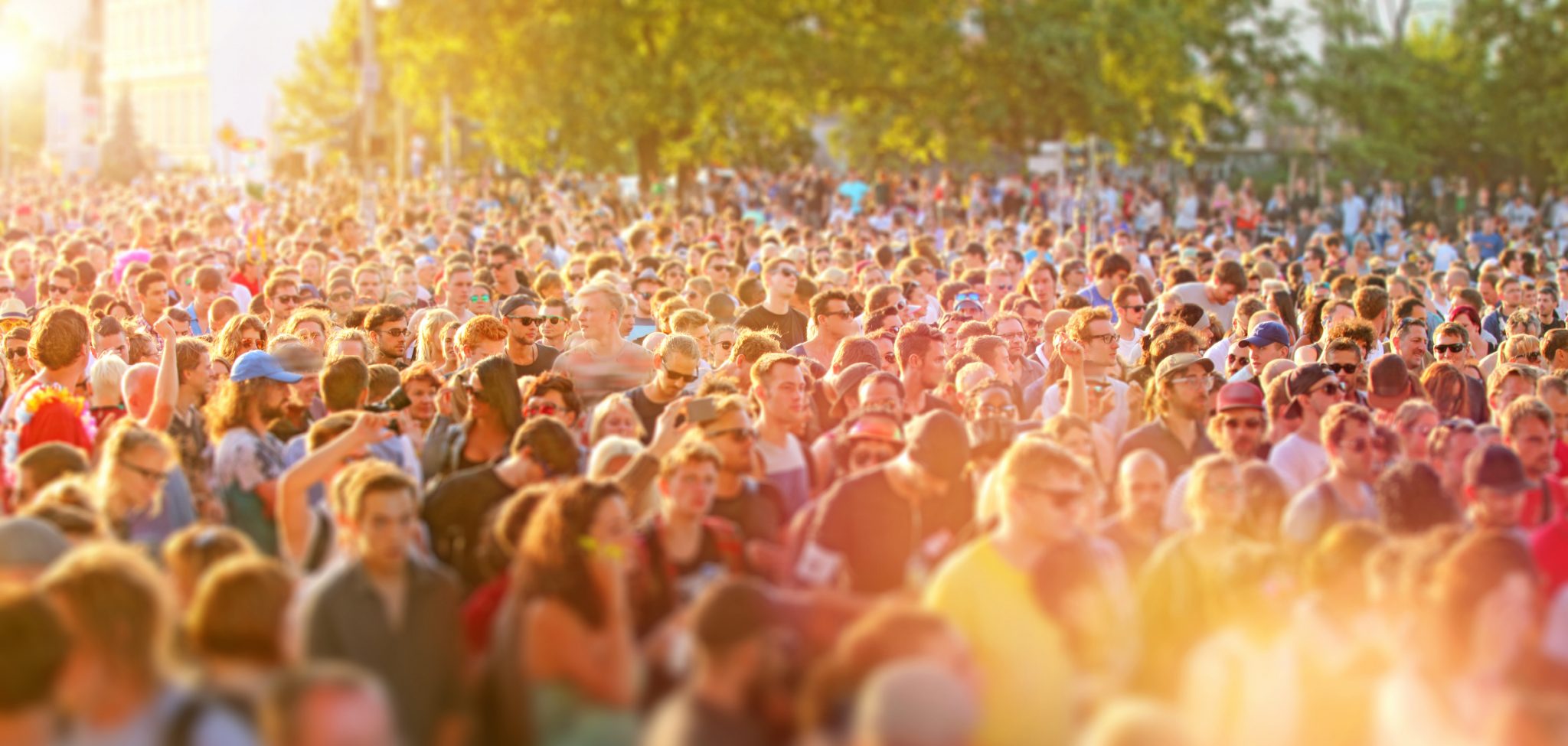 I dream about crowds. Large crowds. And traffic. Heavy traffic. That slow, clumsy, noisy traffic we get here in summer, sluggishly moving south on Ashland near Chicago.
I am in my old neighborhood. Ukrainian Village. The traffic is worse than usual. And it is always bad.
There is a street festival going on. Side streets are blocked off. Tents are set up on the sidewalks. And up ahead I can see a big barrier across Chicago Avenue. The street west of Ashland is blocked by a stage, with lots of people standing around, close to each other, talking, sipping beer, watching a local band shredding a tune I don't recognize.
There are so many people the sidewalk can't contain them, the street can't contain them, they jaywalk, slip between cars, jaywalk, cross against the light. I watch all this in my dream and I can't stop grinning. I just can't stop grinning.
I have been having these dreams a lot. Dreams of busy places, packed with people, jostling each other, blissfully unaware they are not social distancing. I dream about crowds so often I will sometimes say to myself in my dream, "You are having the crowd dream again"
I watch TV differently during shelter-in-place. I anticipate crowd scenes. I eagerly await them. I pick shows knowing they will have a crowd scene or two or more.
A packed restaurant perks me up. The climax of "Mrs. Doubtfire" has a nicely packed restaurant scene. Robin Williams runs back and forth across a busy room to the men's room to change in to and out of (and back in to) drag. There are a lot of crowded restaurant scenes in "The Mindy Project."
I am a sucker, too, for shots of people just hanging out in parks and on beaches and in front of office buildings at lunch. Like the transition scenes in "Kim's Convenience," random shots of Toronto on a typical. busy pre-pandemic day.
I adore a chaotic club scene. A crazy, trippy, rave-like party, dance floor packed, bodies moving together to a pounding techno beat. Lots of scenes like that on Netflix, Hulu, HBO.
It's crowd porn. I admit it. Crowd porn, pure and simple.
I get a thrill watching these crowds. I watch then with intensity I never did before #StaytheFuckHome; I save the images in my head to savor later.
I got the same vicarious thrill when I saw the images of the protesters in Michigan, storming the statehouse, armed to the hilt, but unprotected by masks or gloves, or social distancing.
I mean, I was appalled from a medical point of view. I would never go out like that, standing so close to so many people, many shouting, chanting, filling the air with tiny respiratory droplets, not knowing who in the group might be an asymptomatic carrier.
But the sight of the protestors was also crowd porn. The same with the photos of protestors at Huntington Beach in California. So many people. Daring to do what I would not do. What I would never do. More crowd porn.
The rational part of my brain knows a certain number of those people have the virus and don't know it. And others in that crowd will be infected, and will take that virus home to their family, their friends, their community. But the danger and implicit taboo breaking: that's what makes it porn and not just pictures of the crowd behaving badly.
Watching the images—of protests, of packed illegal house parties, of staged crowd scenes in movies and series—I find myself asking the same questions: Did we ever live like that? Were we ever so casual about crowds, about brushing up against people, about the quick, hugged hellos and goodbyes in crowded places?
Then I think about Nick's friend Jordan Baker in "The Great Gatsby," when she says "I like large parties. They're so intimate. At small parties there isn't any privacy."
I have never felt particularly comfortable in crowds. But I, like Jordan Baker, like the anonymity of crowds. I like to people watch, standing off to the side, watching it all from a safe distance. These days there doesn't seem to be such a thing as a safe distance, unless you are watching it all on a screen, unless you are watching crowd porn.