Kekeli Sumah's Personal Best
An Abridged Playlist for Chicago
2021 marks my twelfth year in Chicago, a city I have come to love and call my own. The pandemic forced a reckoning on all of us—for me, that became a reflection on the myriad ways the city has shaped me as a person.
My contribution to this year's Best of Chicago is framed through a short playlist—a musical journey through the years and highlights of my life in this city, along with the places and institutions that have played an outsized role in it.
There is no prescribed way to enjoy this piece: you can listen to the playlist first, listen as you read or read before enjoying the tunes. The only thing I will ask of you is to make sure that the playback setting on your Spotify or Apple Music has a crossfade of at least five seconds to allow for a smooth transition between songs in the playlist.
Thank you for listening and reading!
1. "I'm New Here" by Gil Scott-Heron & Makaya McCraven ("We're New Again—A Reimagining" by Makaya McCraven, 2020)
I was introduced to the work of Gil Scott-Heron through his final album, "I'm New Here," which was released by XL Recordings in 2010. I was moved by the album and in my exploration of his work came to realize and deeply appreciate his contribution and influence as a writer, a poet and voice of protest across Black music and culture. Born in Chicago, Scott-Heron is responsible for one of the most flipped and repeated lines in music: "The Revolution Will Not Be Televised"—a single phrase taken from his songs of the same name.
I discovered "I'm New Here" at an exciting time in my life. I had just arrived as a new student at the School of the Art Institute of Chicago (SAIC) in the summer of 2009, I was learning to explore the city of Chicago along with my own interests and taste in music. I fueled this exploration through an online radio station called HEADKICK that I ran with my friend—Melissa Jean Birckhead—on SAIC's Free Radio platform. We played "dance music," which gave us permission to play anything we wanted to and still call it a cohesive show. We had a lot of fun playing grooves that were wild, experimental and slapped!
Although I love the original album, "I'm New Here" (2010), as well as Jamie XX's interpretation, "We're New Here" (2011) I wanted to start this playlist with Chicago-based drummer, musician and producer Makaya McCraven's vision of the material in "We're New Again" (2020).
What I love about McCraven's version is how he contextualizes "I'm New Here" within jazz and blues, which is a context of Black music—and of dance music, the kind of dance music Scott-Heron would have loved and felt comfortable in. It is an interpretation rooted in history and in the ongoing dynamic developments of jazz.
Founded in 1866, SAIC is an institution with an impressive history, and an impressive appetite for dynamism and experimentation. In more ways than one, this school dominated my Chicago experience, shaping me into the multidisciplinary artist and designer I am today. It's where I met many lifelong friends, as well as my life partner, Stephanie Lin-Sumah.
School of the Art Institute of Chicago, MacLean Center, 112 S. Michigan
Free Radio SAIC, freeradiosaic.org/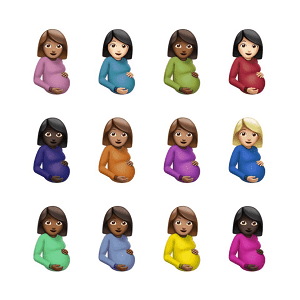 2. "Fountains" by Drake featuring Tems ("Certified Lover Boy," 2021)
"Fountains" is a beautiful piano-based R&B inflected Afrobeat song, where Drake and Tems sing about their intense emotions for a particular love interest. Although I felt a little disappointed with the stagnant and formulaic material on "Certified Lover Boy," it's songs like this that make me wish Drake would simply take the leap and make a whole album or playlist in the vibe of "Fountains"—because it's a WHOLE VIBE.
With songs like "One Dance," "Hotline Bling" and now "Fountains" Drake would be doing the Continent (i.e. Africa), the Diaspora (i.e. African Diaspora) and the Caribbean a huge favor if he brought his voice and cadence to the Afro-inflected side of the musical landscape.
With Nigerian singer and rising star Temilade Openiyi, widely known as Tems, pining on this track, I'm immediately transported to memories of my home country, Ghana.
My first year as an undergraduate in Chicago was difficult. Everything was new, and I felt like a stranger. Going through culture shock, I missed home a lot, especially my mom's Ghanaian cooking. To remedy that, Amy Smethurst—a Senior RA at my dorm—encouraged and supported me in organizing my first on-campus event.
Since I couldn't go home, I brought a little bit of home to Chicago by bringing people together to learn about and celebrate Ghanaian independence from British colonial rule. Together, Amy and I were able to locate Grace African, a small family-owned Ghanaian restaurant that catered my event, which ended up being a huge success!
Since then, I've made many trips to Grace African, introducing many a friend to the joys of jollof rice, fufu and light soup, plantains and beans, and my personal favorite: banku and okro soup.
The food is really good, but the establishment has seen better days. Unfortunately the space has lost some of its shine and coziness over the years. Nevertheless, if you're craving authentic Ghanaian food and don't want to make it yourself, this is the spot to go to.
Grace African, 4409 N. Broadway, graceafricanrestaurant.com
3. "4Fourth Dimension" by Jimmy Edgar ("Dreamz Come True," 2016)
Chicago reintroduced me to the wide and wonderful world of electronic music, particularly the niches that championed experimental, glitchy, noisy and esoteric interpretations of familiar dance, funk, R&B, techno, house and hip-hop tropes. Jimmy Edgar makes music that is interesting, kind of weird and off-kilter, albeit polished with a glossy robotic sheen.
Although born in Accra, Ghana, I grew up in Vienna, Austria casually listening to pop radio, trance, house and hard techno. It wasn't the music I chose, it was simply another element in my environment. Consequently, when I first learned about the Black and queer histories of house music in Chicago and techno music in Detroit, I was thoroughly blown away. I started scouring the internet for more and it wasn't long until I continued digging for music in record stores and buying vinyl records. At the time and even to this day, some independent artists only released their music on vinyl.
Hyde Park Records is where I bought my first vinyl record (Sade—"Promise," 1985) and my first pair of turntables, a beaten-up set of Technics 1200 MK2s. Classic. Gramaphone Records helped indulge my new love for the craft of underground electronic dance music. And through my endeavors on Free Radio SAIC, coupled with a few DJ gigs here and there, I developed a deep love for music and the art of DJing.
Hyde Park Records, 1377 E. 53rd St, (773)228-6588
Gramaphone Records, 2843 N. Clark, (773)472-3683
4. "Sailor's Superstition" by serpentwithfeet ("DEACON," 2021)
Josiah Wise, the artist behind the serpentwithfeet moniker croons beautifully and longingly on "Sailor's Superstition," a serene blend of ecclesiastical R&B and moody gospel. On "DEACON," serpentwithfeet explores the world of Black gay love, along with the tenderness present in companionship and friendship. The themes are deep and personal, as the album explores and embraces self-actualization and growth.
In the months of lockdown, like many of us, I did a lot of thinking and reflecting. Amidst the fear and anger, there was space—a momentary respite—to ask the bigger and driving questions of life, work and relationships. Despite all that thought, I don't have any concrete answers, just feelings and the desire to nurture the meaningful relationships closest to me, whether they're physically distant and in another country or around the corner in my neighborhood.
Find this wonderful album on vinyl at Beverly Phono Mart—a cool new record store opened by my friends Mallory McClaire and Chantala Kommanivah. Black and AAPI-owned, the space is warm and inviting, and features art by local artists alongside occasional DJ performances. Trust me, when I say that their record selection is straight fire. Stop by and let them know I sent you!
Beverly Phono Mart, 1808 W.103rd, IG: @beverly_phono_mart
5. "Wurlitzer" by Leifur James ("Wurlitzer," 2019)
This brooding piece by Leifur James starts out with light piano flourishes and chords only to take a dark and deep turn as a synth lead pulses menacingly in the background. The anxiety and noise builds and builds and builds, breaking momentarily at two-minutes-and-fifty seconds before diving into a dark and dulled 4-on-the-4 beat right after the three minute mark.
"Wurlitzer" is an aural metaphor for the days and moments leading up to pandemic hysteria: when people were hoarding toilet paper and drinking Hydroxychloroquine in an effort to stave off disease. This was also met with increased aggression toward Asians and Asian Americans, particularly anyone who looked of East Asian descent. Chinatown became eerily quiet as people falsely feared and stigmatized Chinese people as the source of the virus.
Despite these dark and menacing times, my partner Stephanie and I still frequented one of our favorite restaurants in Chinatown: Qing Xiang Yuan. QXY Dumplings are known for their delicious handmade soup dumplings. I've probably eaten there over thirty times and can confidently say that no other place makes better dumplings in Chicago. At this point, it's become comfort food for me. Whether it was through their online delivery service, pick-up or in-person dining, we supported our friends at QXY as a gesture of solidarity and shared humanity. And in turn, the warmth of their service, the hospitality of their space and the quality of their food became an ongoing reminder of the power of human connection.
QXY Dumplings, 2002 S. Wentworth, (312)799-1118, @qxydumplings
6. "Raging Earth" by Paula Temple ("Edge of Everything," 2019)
This track sounds like what it looks like—a true and hard techno banger for the pandemic and climate-change apocalypse in our future. The kick drums are hard, deep and gloomy. Accompanied by menacing risers and searching pads, "Raging Earth" draws a dark and cinematic landscape fit for our reality.
Music like this fueled feverish dreams and late-night working sessions, when I needed to buckle down and focus, even as every aspect of reality distorted around me. This noisy and harsh drive felt like an anthem for the cloud of riots, violence, sorrow and depression that punctuated the rising COVID death toll, the deluge of conspiracy and misinformation surrounding the virus, the George Floyd protests, the January 6th Insurrection and the Atlanta shootings. This is not music for the faint of heart.
In the past, I would dance to bangers like this at Smartbar—Chicago's legendary independent nightclub for cutting-edge music and the DJs that play it. All the greats have played here, including Frankie Knuckles, Derrick Carter and The Blessed Madonna. But like so many other sites of gathering, Smartbar had to close for most of the pandemic; DJs could only connect with their audiences through online streaming platforms and technologies. We were left to brood in isolation.
Yet Smartbar remained a site of intimacy and social liberation, even if only in conceptual terms. As a space that could contain the mess of politics and difference, even if only temporarily, I experienced Smartbar as a heterotopia—the Foucauldian idea that describes certain spaces as "other": disturbing, intense, contradictory, transforming. This is a testament to the power of dance and dance music.
Perhaps now, "Raging Earth" resonates more as a cautious return to the normalcy of the dance floor, rather than as a siren for the end times. Nevertheless, I still hear in it, the distorted soundtrack for a pandemic apocalypse, even as those harsh days off-gas into the atmosphere of our collective past, as we draw nearer to the end—of 2021.
Smartbar, 3730 N. Clark, (773)549-4140
7. "Luis Leads to the Galaxy" by Okvsho ("Kamala's Danz," 2020)
Chicago is a major center for music in the Midwest, where distinctive forms of blues, house and jazz developed. Long before the days of COVID-19, I enjoyed exploring historic venues like The Green Mill and Kingston Mines. But it was during the years I lived in Hyde Park and frequented the Hyde Park Jazz Festival, that I came to greatly appreciate the city's musical heritage and talents after being exposed to artists like Tomeka Reid, Douglas R. Ewart and Mikel Patrick Avery.
This luscious jazzy interlude by Zurich-based duo Okvsho is a sweet, soft and quiet counterpoint to Paula Temple's "Raging Earth." It's the quiet after the storm. When I listen to this short piece, I'm transported back to Hyde Park and the days I regularly attended the Hyde Park Jazz Festival. Held over two days in September at the Midway Plaisance and other locations in the neighborhood, the festival is free to audience members, while providing an amazing platform dedicated to the support, development and celebration of jazz talent, particularly on the South Side.
In featuring music from Okvsho—two Hungarian brothers in Switzerland, contributing to the development of jazz—I am reminded of the reach and inclusivity, not only of Black music, but also of Chicago. After all, having spent most of my life outside of the United States, I know that I'm new here. Yet I, too, have been embraced, and my contributions to various forms of discourse have been appreciated and noted. And for that, I am thankful.
The Green Mill, 4802 N. Broadway, (773)878-5552
Kingston Mines, 2548 N. Halsted, (773)477-4647
Hyde Park Jazz Festival, hydeparkjazzfestival.org/
8. "Arithmetic" by Porter Ray, Stas THEE BOSS, THEESatisfaction and Infinite ("Watercolor," 2017)
After the embrace I was able to find a retreat, to study and meditate. Retreat at Currency Exchange Cafe was one such place for productive thinking, where I found community in the solitude of reflection. The introspective Afro-surrealist hip-hop of "Arithmetic" with its lyrics of divine mathematics and astral imagination transports me back to sights of restored wood, the smell of coffee in the air, and the low hum of passing traffic on Garfield Boulevard weaving in and out of music playing from the overhead PA system.
Retreat at Currency Exchange Cafe—a coffee bar and creative space in the South Side of Chicago—was conceived and renovated by visionary artist Theaster Gates in order to provide a platform for creatives in food, art, music and more. Currently programmed by Baredu Ahmed, an electronic musician and flutist, the Cafe has become a productive site for imagining what a post-pandemic future can look like.
In addition to running operations and programs at the cafe, Ahmed makes sure music programming is on point through live music events, DJ performances and of course—a killer playlist.
Come in the mornings for coffee or turn up on a Thursday night for happy hour, either way, you won't be disappointed.
Retreat at Currency Exchange Cafe, 305 E. Garfield, @retreatcurrencyexchangecafe
9. "Better Than I Imagined (KAYTRANDA Remix)" by Robert Glasper featuring H.E.R. & Meshell Ndegeocello ("Better Than I Imagined," 2020)
During my time of retreat, of study and of introspection, I found gratitude. Trust a pandemic to help you reevaluate life and its priorities. I became grateful for the opportunities I've had over the years to contribute to the culture of this city: from the exhibitions I curated and the artist fellows I championed at the Richard H. Driehaus Museum, to the career opportunities I helped foster for artists and designers at Volume Gallery, to co-editing a special issue of Newcity with my friend F. Philip Barash. For all this I'm grateful, even as I look toward the horizon for more.
It's "Better Than I Imagined" by Robert Glasper that seems to capture the serendipity that comes with creative and cultural work. The story goes that while at the New York premiere for "The Photograph" (2020)—the Stella Meghie movie featuring Issa Rae and LaKeith Stanfield—H.E.R. turned to Glasper and suggested they go to the studio. He immediately agreed, asking when, to which she responded "tonight." "Better Than I Imagined" is the result of that session.
With the addition of acclaimed rapper, bassist and singer-songwriter Meshell Ndegeocello, "Better Than I Imagined" is set to appear on Glasper's hotly anticipated "Black Radio 3" record, due out in 2021. This remix by KAYTRANADA transforms the original piano-driven ballad into a soulful and sultry, hard-grooving track.
Richard H. Driehaus Museum, 40 E. Erie, (312)482-8933, driehausmuseum.org
Volume Gallery, 1709 W. Chicago, 2nd Floor, (312)666-7954, wvvolumes.com/
10. "24" by Kanye West ("Donda," 2021)
"24" by Chicago's very own Kanye West is a gospel tribute to the late basketball player Kobe Bryant, who tragically passed away in a helicopter crash in Calabasas, California on January 26, 2020—a crash that also killed all nine members on board the aircraft, including his thirteen-year old daughter Gianna.
A collaboration with the Sunday Service Choir, this Gospel song is both lamentation and celebration, employing the familiar and affective tropes of Black spirituals: dramatic church organ chord progressions, and powerful choral passages and chants.
Opening up the song with a chant: "Dear God, make it alright / Only You can make it alright" the Sunday Service Choir give language to the hope and pain that accompanies tragedy, "Dear Lord, make it alright / Nothing else ever feels right," while reminding us of how devastating these last two years have been, as the global COVID-19 death toll approaches five million. This makes "24" not only a tribute, but also a dirge for all the lives lost.
Most of us bore witness to this from the confines or comfort of our homes, making the home a charged and multivalent site. The home became a shelter, an office, a daycare, a classroom, a studio, a prison, and a hospice. In becoming everything, our homes blurred the roles and layers of our identities as: homemaker, worker, parent, teacher, care provider, and everything else under the sun. With little space for transition, the sudden collapse of distinction and separation between identities created a tear in the fabric of our mental and social health.
Having gone through many such tears of his own, including but not limited to the death of his mother, the death of his friend Kobe Bryant, and a divorce from his spouse Kim Kardashian, Kanye reminds us "we gon' be okay, we gonna be okay… God's not finished, we gonna be okay."
Released in 2015, Kendrick Lamar's "Alright" became not only a rallying cry for social justice protesters and activists, but also a kind of comfort for people of color and other oppressed communities. Perhaps, "24"'s hopeful and spiritual message about safety, security, and most importantly, love will become a comfort to our hurting yet hopeful communities, as we run the course of 2021.
Home
Wherever that is for you.
Best of Chicago 2021