Interlude Three of a ten-part series.
Read the Intro here with links to the entire series. Read Act One here. Read Interlude One here. Read Act Two here. Read Interlude Two here. Read Act Three here.
People say the Fine Arts Building is haunted.
People say almost every old building is haunted, of course. But walk the empty halls in the early morning, when the only accompaniment to your own footfalls is the eerie rattling of the metal mail slots in the old oak doors, and you might think it's haunted, too.
(The pressure between the hallways and the studios is equalizing as the building heats up on cold winter mornings, explains engineer Marcin Krol—but either you believe him or you don't. One tenant became convinced the hammering in the old steam pipes was the stomping of a demon in the basement.)
But awful things have happened here over the years. An abuser shot his partner five times as he chased her down the fifth-floor hallway into a bathroom stall. (Mercifully, she survived, but still trapped in the cycle of abuse, she married him while he served time for her assault.) A building engineer plunged to his death while cleaning the skylights over the stairwell. A troubled young man seeking a quick death jumped from the tenth floor but died slowly. A custodian was robbed and shot in the head in the basement locker room. An elevator cable snapped and the crowded car plummeted three floors to the lobby.
It's worth noting that these are historical events—that last incident happened in 1914—and the current owner is committed to safety. Tragedies will have occurred in any building that has survived so long. And it's difficult to imagine that anyone could have prevented the murder on the tenth floor.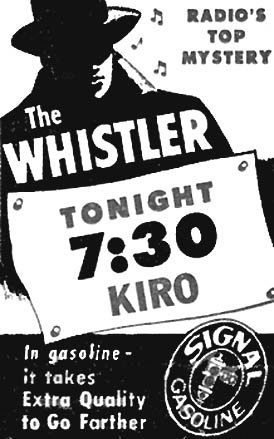 Everett Clarke had been an actor during the golden age of radio, appearing on the seminal soap opera "Betty and Bob" in the 1930s, as the announcer for WGN's "Chicago Theater of the Air" in the 1940s, and as the lead in a locally produced version of the national hit crime drama "The Whistler" in the late 1940s. He also read "The World's Great Novels" on NBC and appeared in "The Space Adventures of Super Noodle" on CBS.
Maybe he had a face for radio. With the advent of television in the 1950s, he changed gears and became a much-loved acting teacher, working for decades out of a studio on the tenth floor of the Fine Arts Building. Until one night—Tuesday, September 9, 1980—he didn't come home.
At 7:30pm, Peter Orr, his concerned partner, called Ann Lang, a painter who had the studio next to Clarke's. His door was locked, so she summoned an elevator operator, who opened the door with his passkey, sweeping aside notes from students who wondered why he'd missed their lessons. Clarke was lying face up in a pool of blood on a small practice stage in the corner of his studio. He had been stabbed three times in the chest and once in the neck, the final thrust severing his jugular vein. The murder weapon, a pair of scissors, was lying next to the body.
Lang called the police, who must have quickly ruled out robbery as a motive: the dead man still had a gold chain around his neck and $107 in his pockets. But as they interviewed other tenants, it didn't take long to reconstruct the crime.
A violin restorer who worked next door reported that he had shared an elevator with Clarke after lunch and saw him greet a regular student on the tenth floor—a man who often waited for his lesson on a bench outside the acting studio.
A little while later, Lang, at work in her studio on the other side, heard Clarke cry out, "No, Paul! God, no, Paul!" then thumping sounds, as if someone had thrown several books. Accustomed to hearing dramatic scenes play out, she assumed it was just another acting lesson and continued painting.
The violin restorer was at his workbench, talking to a coworker, when they both saw the young man from the hallway. This time, he was outside their north-facing window, working his way eastward along the narrow ledge. They watched in amazement as the man continued to the fire escape and began making his descent.
"You don't see that every day," said one, unaware he was watching a murderer make his getaway.
Police inventoried the Pauls in Clarke's appointment book, lying open on his desk, and started tracking them down. They got an early break when, at 1am the following morning, attorney Edward Mogul called the police, telling them he had seen news reports that Everett Clarke had been killed by someone named Paul, and that his client, Paul DeWit, was both a student of Clarke's and had recently shown violent tendencies.
Interviewed in his eighth-floor apartment at 3520 North Lake Shore Drive on Wednesday afternoon, Paul DeWit told police he didn't know Everett Clarke. He would be happy to stand in a lineup, he said, only he had to go to a night class. Police staked out his lobby, but he didn't go anywhere. When he finally appeared at 8am Thursday morning, they arrested him.
According to the testimony of the detective who interrogated him, DeWit was informed of his constitutional rights and then promptly confessed, saying he had gone to the studio with the intent of killing Clarke because the teacher had told him he could no longer help with his career.
He brought the scissors from home.
The portrait of DeWit at age twenty-one is a sad one. According to the testimony of his father, Cornelius DeWit, Paul started using drugs in high school and had had multiple run-ins with the law. After graduating, he drifted between short-term jobs and support from his parents, apparently dreaming of a career in acting. He spent a fair amount of time working out in a gym where he met many of his friends. He was arrested for prostitution in April after an undercover policeman followed an escort ad to his apartment.
Over the past year, the usually pleasant and friendly young man had become withdrawn and moody, prone to blank stares and emotional outbursts. His appearance became disheveled. He tried to asphyxiate himself with a running car in his parents' garage; when revived, he told his father the Mafia had a contract on his life and that his mother had tried to poison him with arsenic. He called his roommate from California and said he'd tried to jump off a tall building but didn't have the nerve. He claimed to his parents he was working as a waiter and a model; after they visited the restaurant where he supposedly worked and nobody had heard of him, he admitted he was a sex worker.
Things came to a head in August and September as DeWit's persecution complex raged out of control. People were trying to kill him, he was sure: his parents, people at the gym, the Mafia, his roommate, mysterious snipers. He told a friend that movie producers were following him, trying to force him to sign a contract against his will.
The day before the murder, the six-foot-three, 180-pound DeWit was arrested after he tried to break down a former lover's door with a sledgehammer. When his father came to bail him out, Paul said the man owed him $750,000 but the circumstances were too difficult to explain.
To his victim, he had said, "Nothing matters now. Next time, I'll be back with a gun."
He went to the Fine Arts Building instead.
At DeWit's trial one year later, his lawyers urged the jury to find their client not guilty by reason of insanity, and both the defense and the prosecution marshaled psychiatrists to their side. A neurological exam revealed no organic brain abnormalities in the defendant. A psychodiagnostic test indicated paranoid schizophrenia: DeWit had hallucinations and believed he could control things with his thoughts. Yet another test indicated he was exaggerating his responses in an attempt to appear sicker than he was.
Testifying for the defense, one expert witness declared DeWit insane, saying he was disturbed and delusional, unable to know what was or wasn't real. Another believed DeWit didn't know what he had done was wrong. The psychiatrist testifying for the state found DeWit's mental state to be "excellent" and described him as "in touch with reality."
Both sides had points: DeWit was clearly paranoid and delusional. But he had brought a murder weapon intending to use it, admitted to mapping his escape route beforehand, and had initially attempted to mislead police, a sign he knew he had broken the law.
After deliberating for six hours, the jury split the difference and found DeWit "guilty but mentally ill," the first use of a novel option in Illinois criminal law. Because he was mentally ill (his judgment was therefore impaired), but not insane (which would have rendered him "unable to conform his conduct to the requirements of law"), he was simultaneously guilty of murder and not guilty by reason of insanity.
DeWit, silent for most of the trial, began weeping as he was sentenced to twenty-two years imprisonment. Under the new law, he would first be sent to a mental hospital until he was "cured," then serve the remaining time in prison. His parents did not attend the trial. They were by then living in Brazil, where Cornelius DeWit worked for the Ford Motor Company.
Paul DeWit appealed in 1984. Richard M. Daley, State's Attorney, still five years from the office of mayor, represented the people of Chicago. The conviction was upheld.
Everett Clarke is buried in block seventy-three, lot three, grave number five at Zion Lutheran Cemetery in Oak Brook.